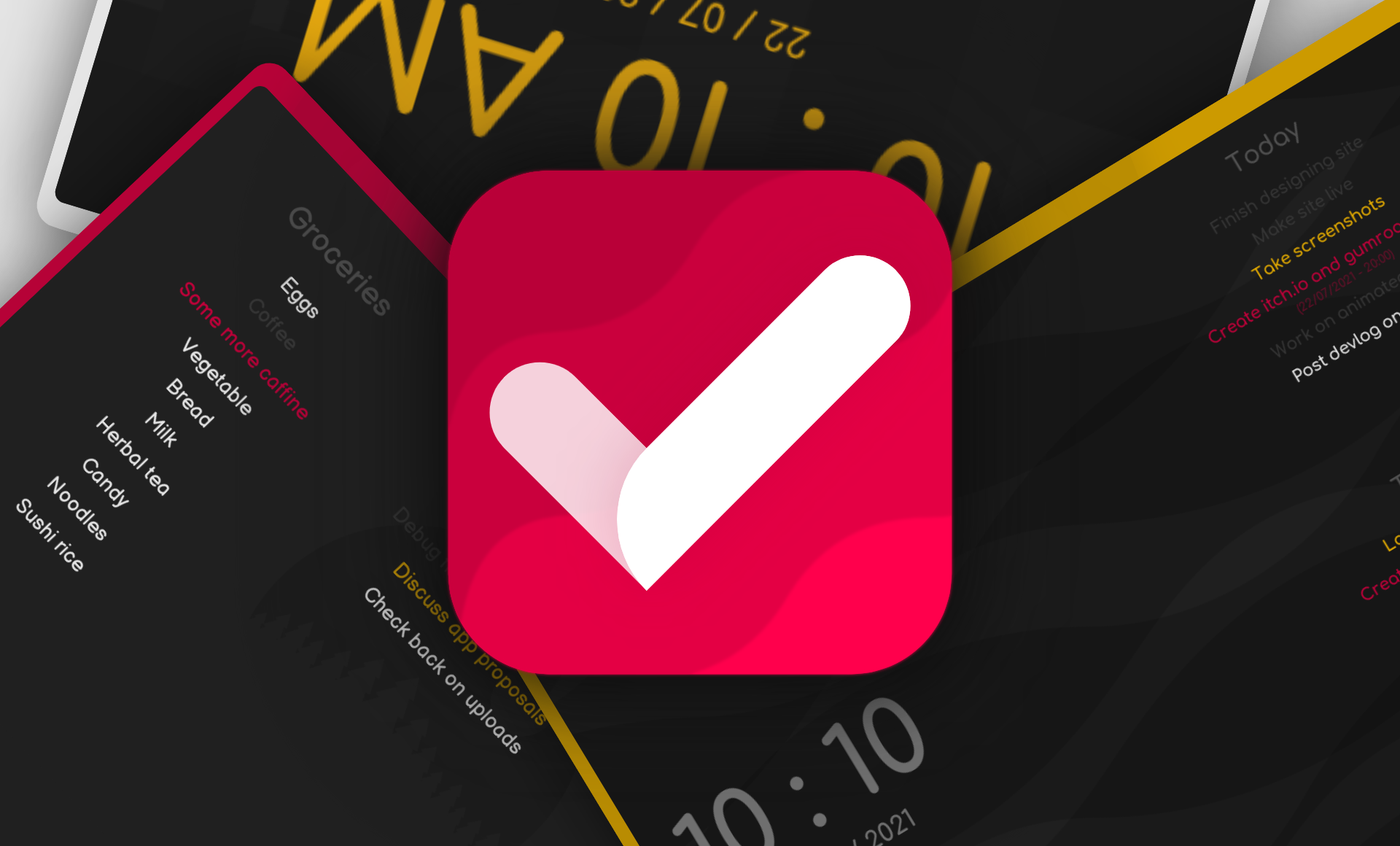 Focus Wall - Never Lose Track
Focus Wall v1.1.0 is now available! With more features, more textures and even MORE!🎊
---
Since the initial release of Focus Wall, there have been a slew of changes made to it!

The biggest of them being Notifications!
You can now get notification for todos that have an upcoming deadline, so you never miss another deadline. Not only that, but you can also customize as to when you'd like to receive your notification, whether it be at the deadline, a few minutes prior or several days before it, it's all upto you!
When you're done with a task, you can now choose to hide it from the wallpaper so it doesn't distract you from the things that you need to do next.
Along with these, a variety of new wallpaper backgrounds have been added so you can further customize the experience to your taste.
You can also now see the number of number items in each lists with a glance so you know exactly how many things you need to focus on.
Apart from these new features, several bugs that had been identified or reported have now been fixed to provide a better experience to you in your productivity journey.
With these new changes to Focus Wall, a Lite version of the app has also been released for people who'd like to give it a try and dive into Focus Wall. You can check it out here: madebyayan.itch.io/focuswall-lite
Get Focus Wall - Never Lose Track